Float level switch with PP, PVDF material can be used in strong acid and base places; SUS 304/316 Metal is suitable for high temperature and high pressure buckets.
The junction box has the most complete specifications, including plastic, aluminum alloy, stainless steel explosion-proof type, protection grade IP-65 or above.
Contact capacity 50W/250VAC SPST or 30W/200VDC SPDT.
The flange is JIS, DIN, ANSI specifications; The mouth has NPT, PF, BSP and other specifications.
ABS, GL, CR international certification and Ex explosion-proof certification.
Can do multi-point control, easy installation, cost saving.
Special specifications can also be customized to meet customer needs.
It can be processed according to storage tank or water tank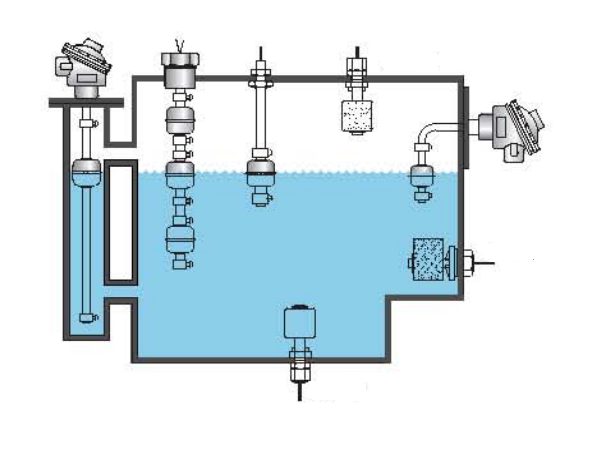 Power plant: reservoir, exhaust gas purification tank oil tank and other oil fields: crude oil or refined oil storage tank, three-phase separator, settling tank, sewage tank (tank), etc
Petrochemical: oil pipeline, distillation tower, concentration tank, liquefied gas tank, ammonia tank, oil refinery depot, etc
Chemical: distillation tower, ammonia tank, toxic liquid tank, etc
Water and water treatment: reservoir, sewage tank, water treatment tank, sedimentation tank, digestion tower, etc
Others: food, pharmaceutical, environmental protection, paper and other industries
We can help you solve your problem with one phone call! Please contact 400-616-0231 for details